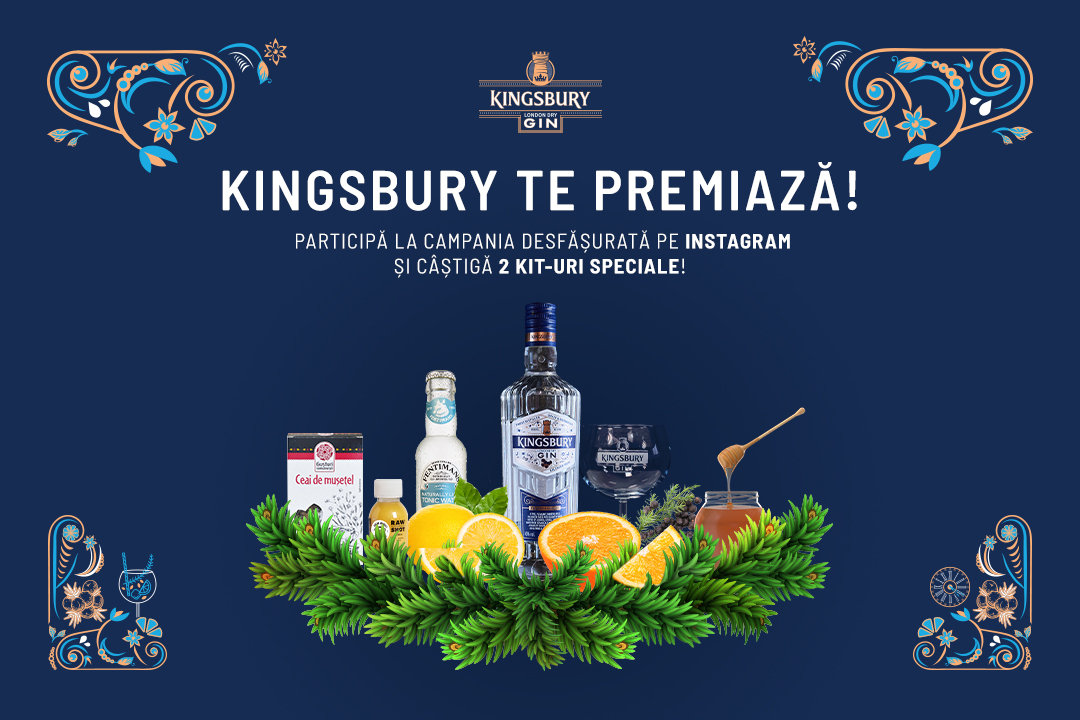 Join the 'Kingsbury te premiază" campaign and have the chance to win one of 2 special kits. In the kit, you will find a bottle of Kingsbury London Dry Gin in the new packaging, along with the necessary ingredients to make two delicious cocktail recipes, which you can try with your loved ones.
Enter the Instagram pages https://www.instagram.com/dorutodorut/ or https://www.instagram.com/dianabart.ro/ and sign up for the contest.
The campaign is valid only in the territory of Romania.
The regulation is available for free here! here!
Your Browser is out of date please use a modern browser.