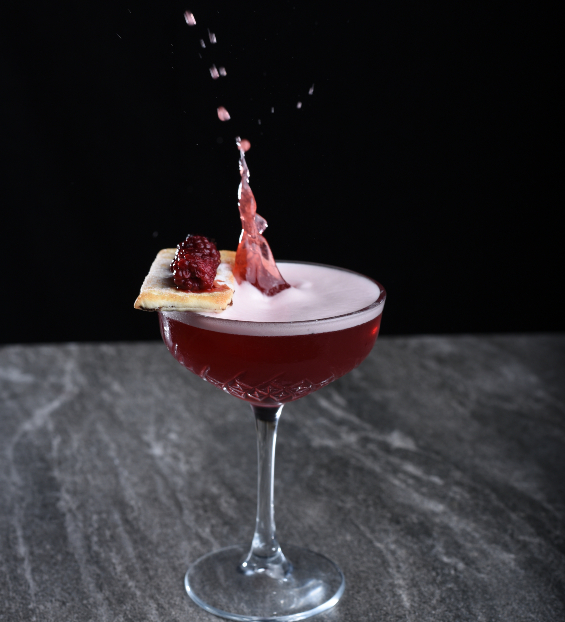 Ingredients:
40ml Kingsbury gin
20ml sugar syrup
20ml lemon juice
10ml raspberry syrup
1 egg white or 2 drops frothing agent
berries or lemon zest, for garnish
Method: Shake Kingsbury gin together with the lemon and sugar syrup, pour over crushed ice and drizzle the crème de mure through the drink.
Garnish with a lemon zest or some fresh seasonal berries. A true party pleaser.
Your Browser is out of date please use a modern browser.